GSMC Book Review PodCast
GSMC Book Review Podcast Episode 413: Interview with Victory Witherkeigh
Social Media News Today
Press Release: Debut YA Novels wins during the Spring 2023 The Bookfest Awards
International World Today
Press Release: Debut YA Novels wins during the Spring 2023 The Bookfest Awards
American Publisher Today
Press Release: Debut YA Novels wins during the Spring 2023 The Bookfest Awards
The Bookshelf Times
Press Release: Debut YA Novels wins during the Spring 2023 The Bookfest Awards
Canada Newswire
Press Release: Debut YA Novels wins during the Spring 2023 The Bookfest Awards
AP News
Press Release: Debut YA Novels wins during the Spring 2023 The Bookfest Awards
Nevada Lifestyle Times
Press Release: Debut YA Novels wins during the Spring 2023 The Bookfest Awards
What's Happening Nevada Press Release: Debut YA Novels wins during the Spring 2023 The Bookfest Awards
Nevada Newswire Press Release
Press Release: Debut YA Novels wins during the Spring 2023 The Bookfest Awards
Spring 2023 The Bookfest Awards Winner!
Press Release: Debut YA Novels wins during the Spring 2023 The Bookfest Awards
Q&A with A Coup of Owls
Author Interview with diverse magazine A Coup of Owls
YA Book Central
Author Interview for The Girl
My Urban Dark Fantasy World
Literary Titan Author Interview
Member's Spotlight
The Author's Guild
Literary Titan
Book Review for The Girl
100 Pages a Day…Stephanie's Book Reviews
Book Review for The Girl
Joanne Guidoccio's Blog: On The Road to Reinvention
Author Q&A
It's Raining Books
Author Q&A
Long & Short Reviews
My Favorite Scene from The Girl (Spoiler Alert)
Fabulous & Brunette
Guest Post
Books in the Hall
Author Q&A for The Girl
Permanent Nerd Network
Review for The Girl
Lisa Haselton Book Reviews & Interviews
Author Q&A about Dark Fiction
All the Ups and Downs
Author Guest Post about What I love about Horror
Alexa Loves Books
To Be Read Next…
Cats Luv Coffee
Feature Fiction: The Girl
Westveil Publishing
Create a Playlist inspired by The Girl
The Avid Reader
The Girl Book Review
Confessions of a YA Reader
Book Promo
Literary Gold
Author Q&A
Story Time Teen
Author Featured Letter to my Teen Self
One Book More
Book Spotlight for The Girl
Sandra's Book Club 
Book Blog Tour
Teen Librarian Toolbox
Guest Article about The Girl
The Indie View
Q&A for The Girl
Women Writers, Womens' Books
Guest Article On Writing The Girl
Kit n' Kabookle
Q&A with a special pub day giveaway
The Writer's Triangle
Feature: On-Air Author Interview for debut novel, The Girl
Speculative Fiction Showcase
Feature: Author Interview for debut novel, The Girl, publishing on December 6, 2022
Let Zygons be Zygons
Review: I fell in LOVE with this book. The writing was captivating and beautiful, and I wanted so badly to finish it in one sitting (but I'm a college student, so that didn't happen)
Horror Buzz
Guest article: This genre of storytelling has captured my heart and mind since I was a little girl.
Asian Books Blog
Feature: The Girl is a young adult novel that subverts expectations to explore the idea that a girl's true self is more important than what she's been told. Breaking through good girl, virginal heroine stereotypes and inspired by mythology and gods, the novel asks the reader to think about what is good and what is evil.
Girl Talk HQ
Guest article: The importance of seeing more anti-heroines, and redefining what "heroism" looks like through characters and stories.
Monster Complex
Feature: The girl was always told she was evil, but is she? Debut author subverts "good girl" trope in dark YA fantasy series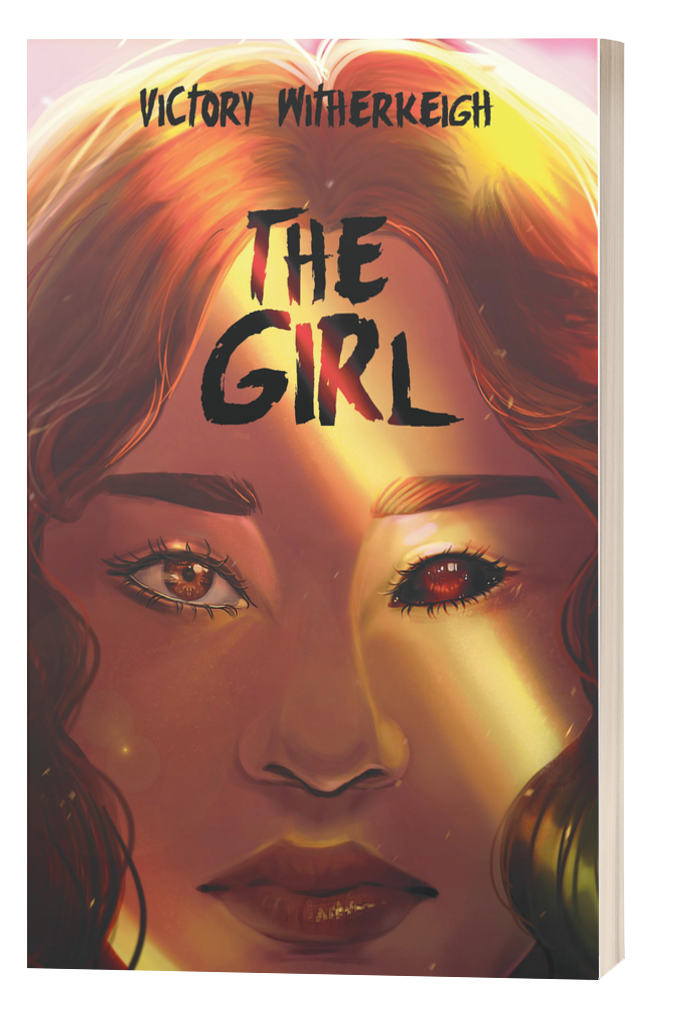 Available Soon!
Read the official press release from Books Forward!